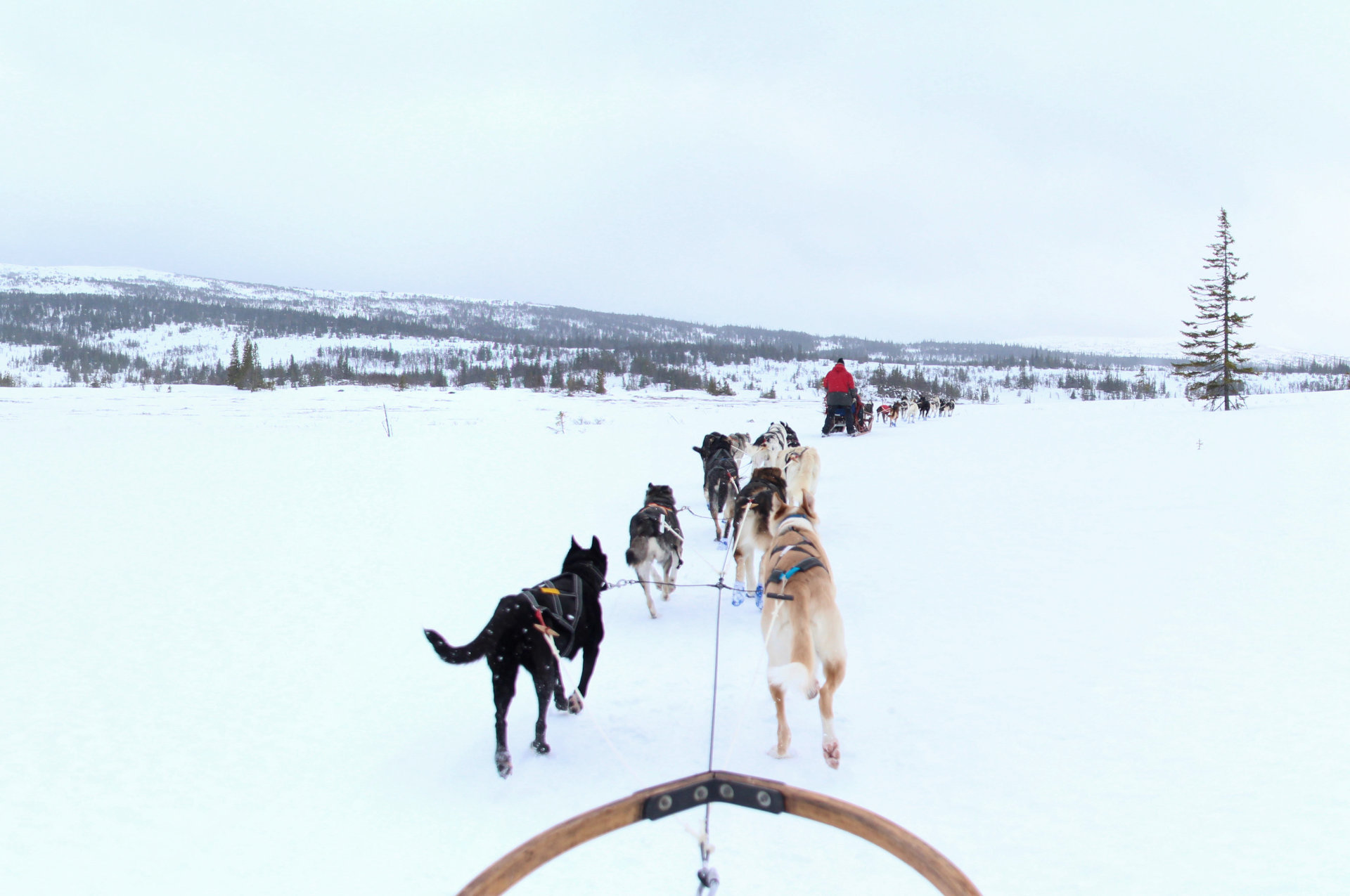 For many of our guests, a winter holiday in Sweden culminates in a guided dog sledding tour through the snowscapes of Jämtland. We have been working successfully with a husky farm near Vemdalen for several years already.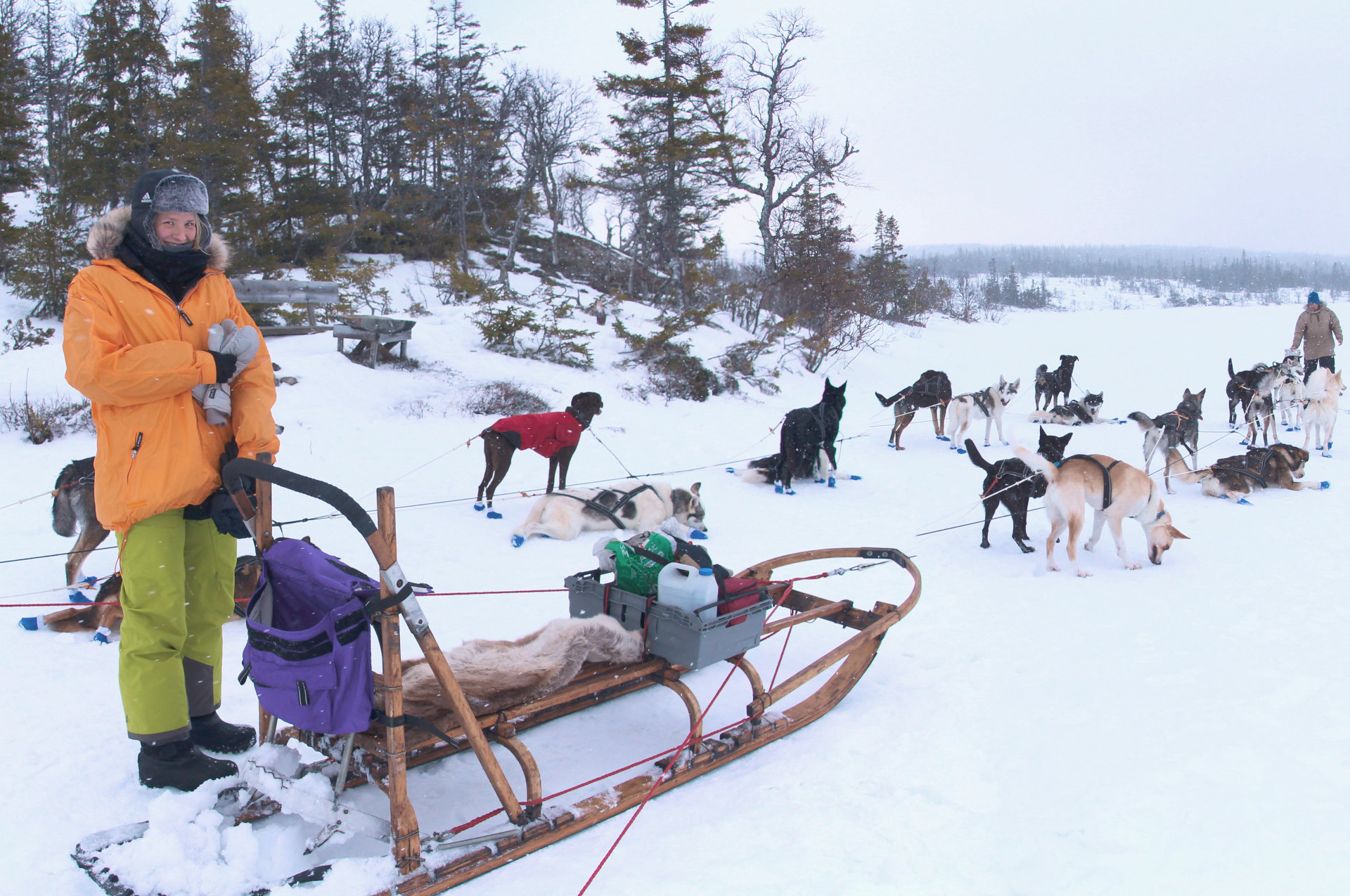 The best way to experience the fascination of the howling huskies is during the guidance of a professional musher. He received 100% positive feedback from our guests.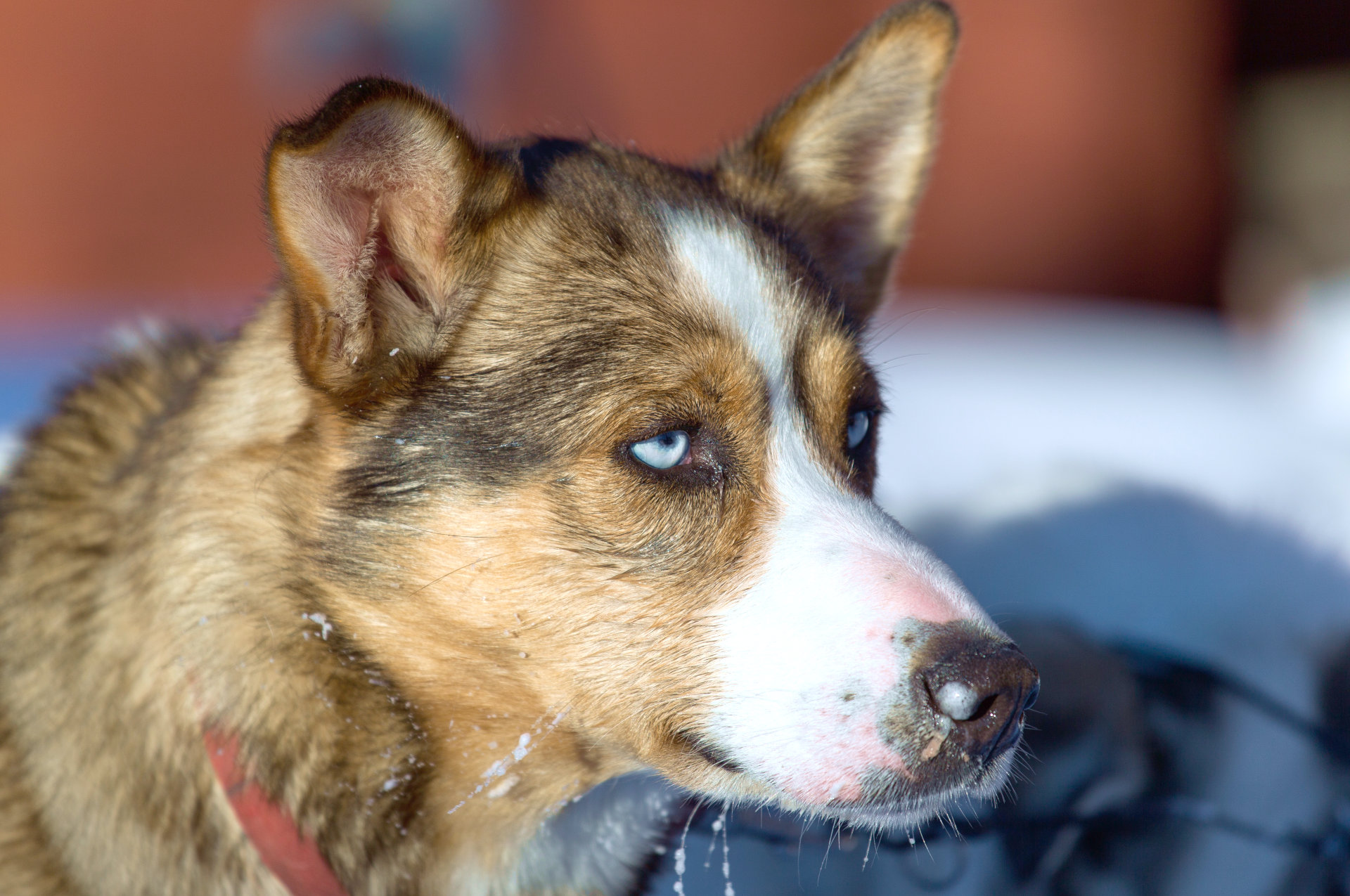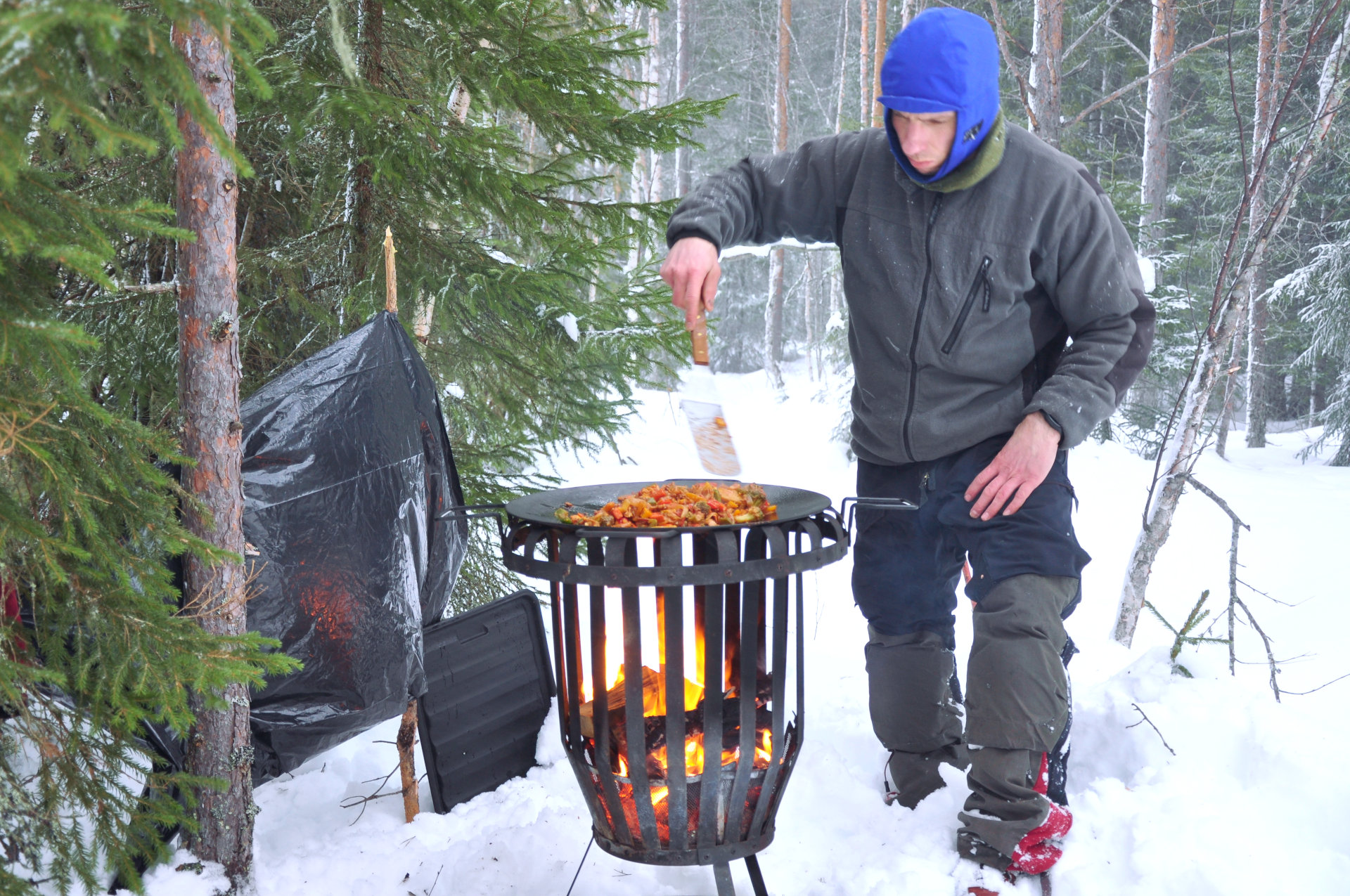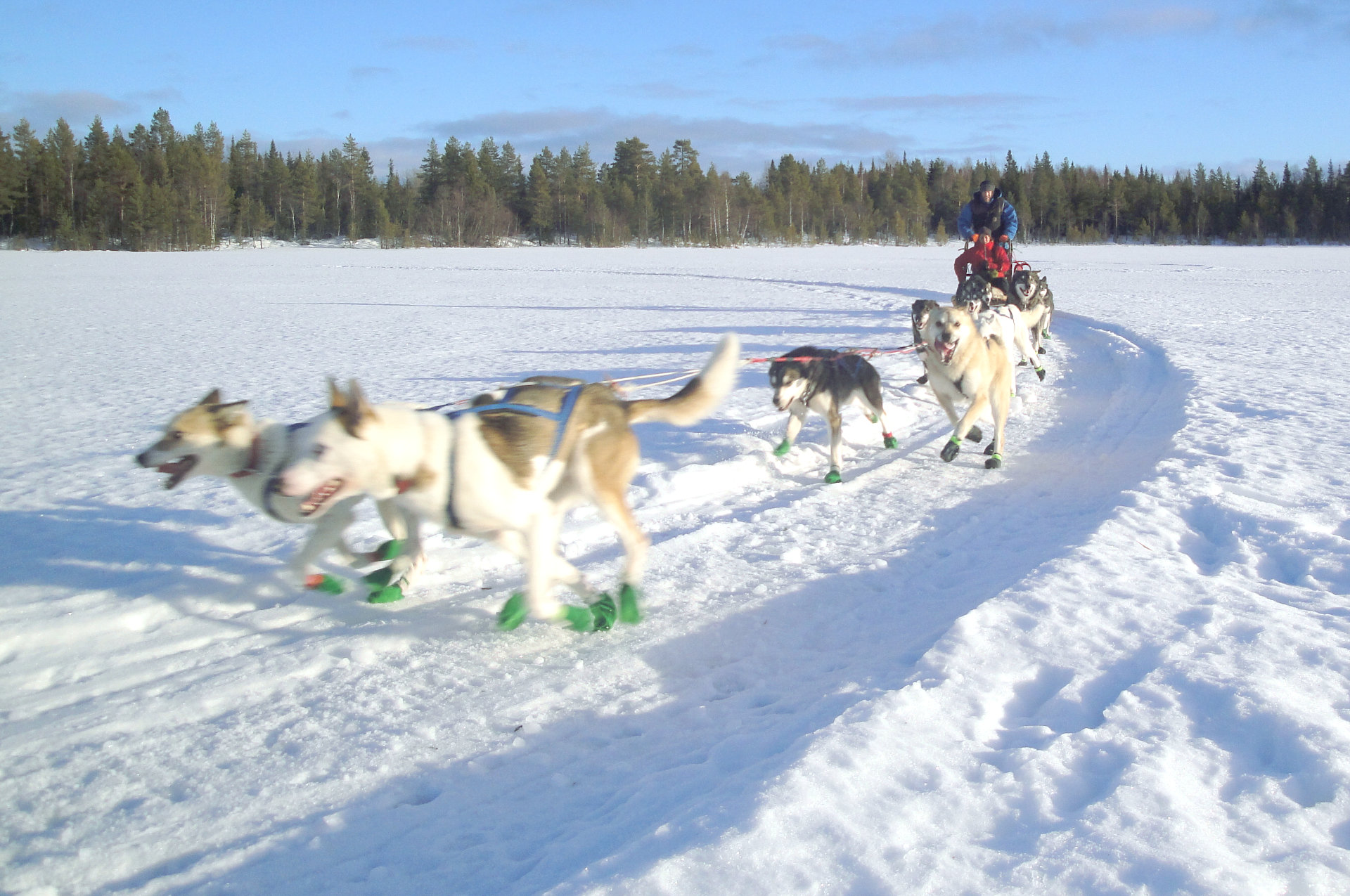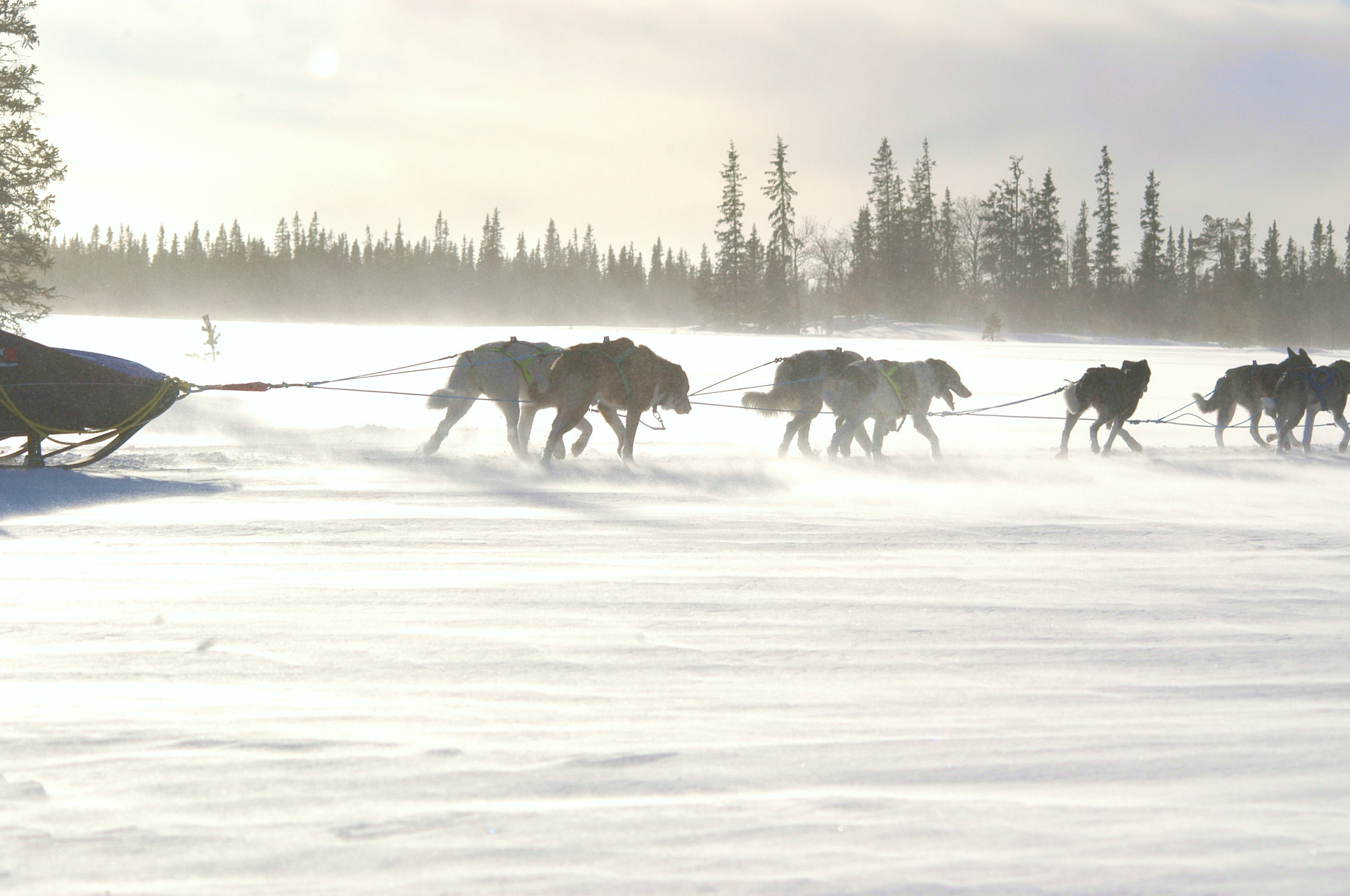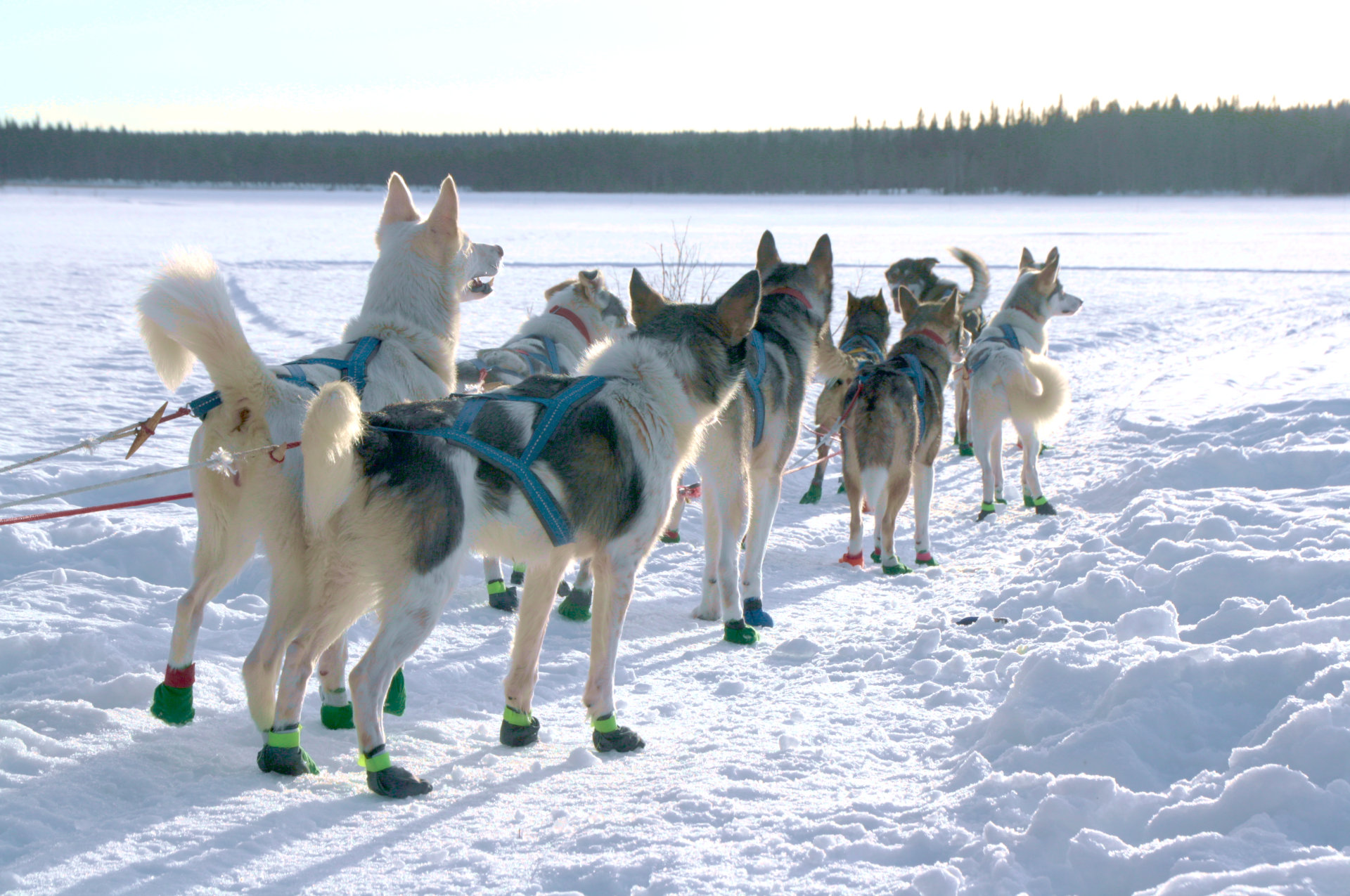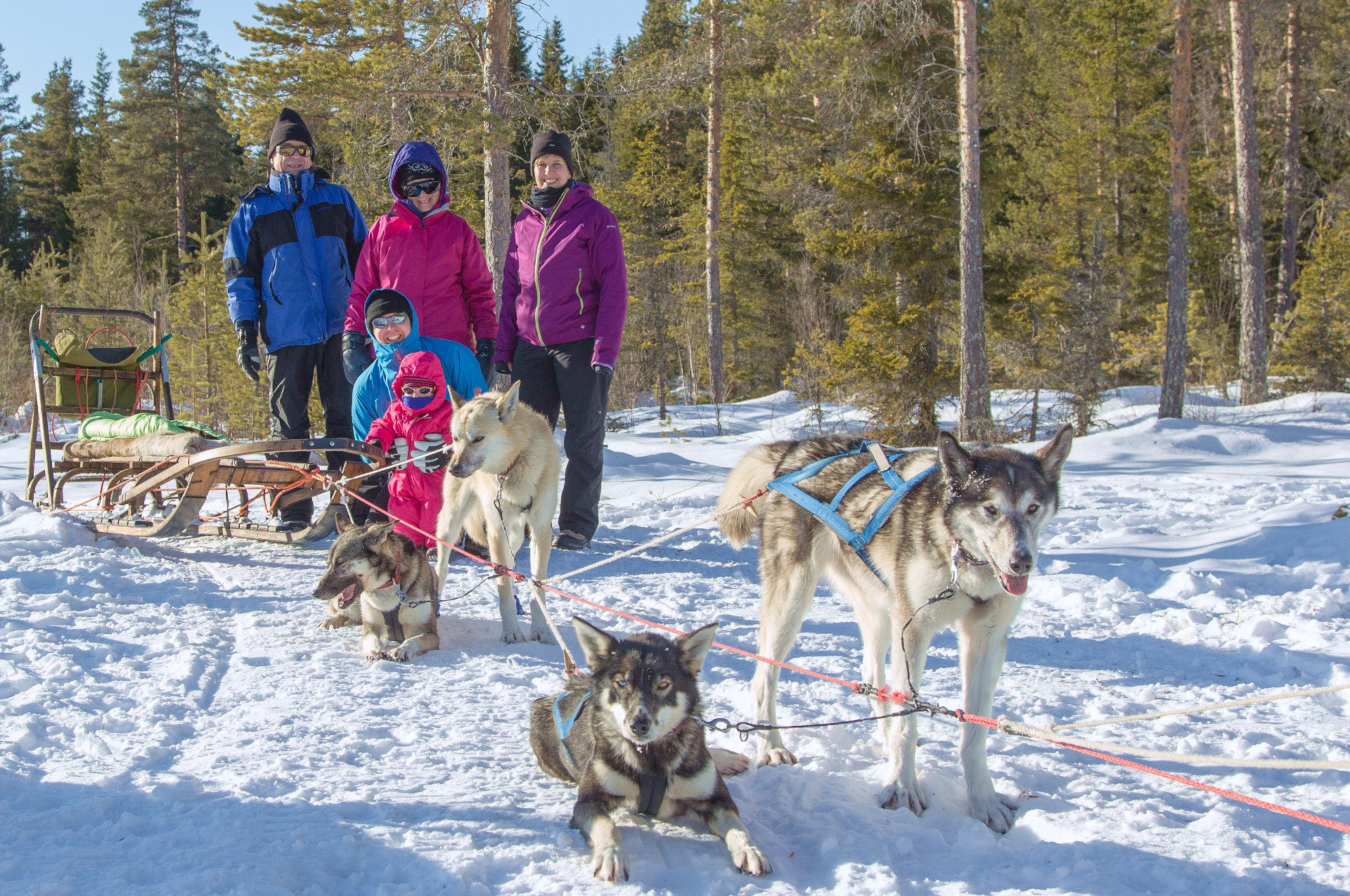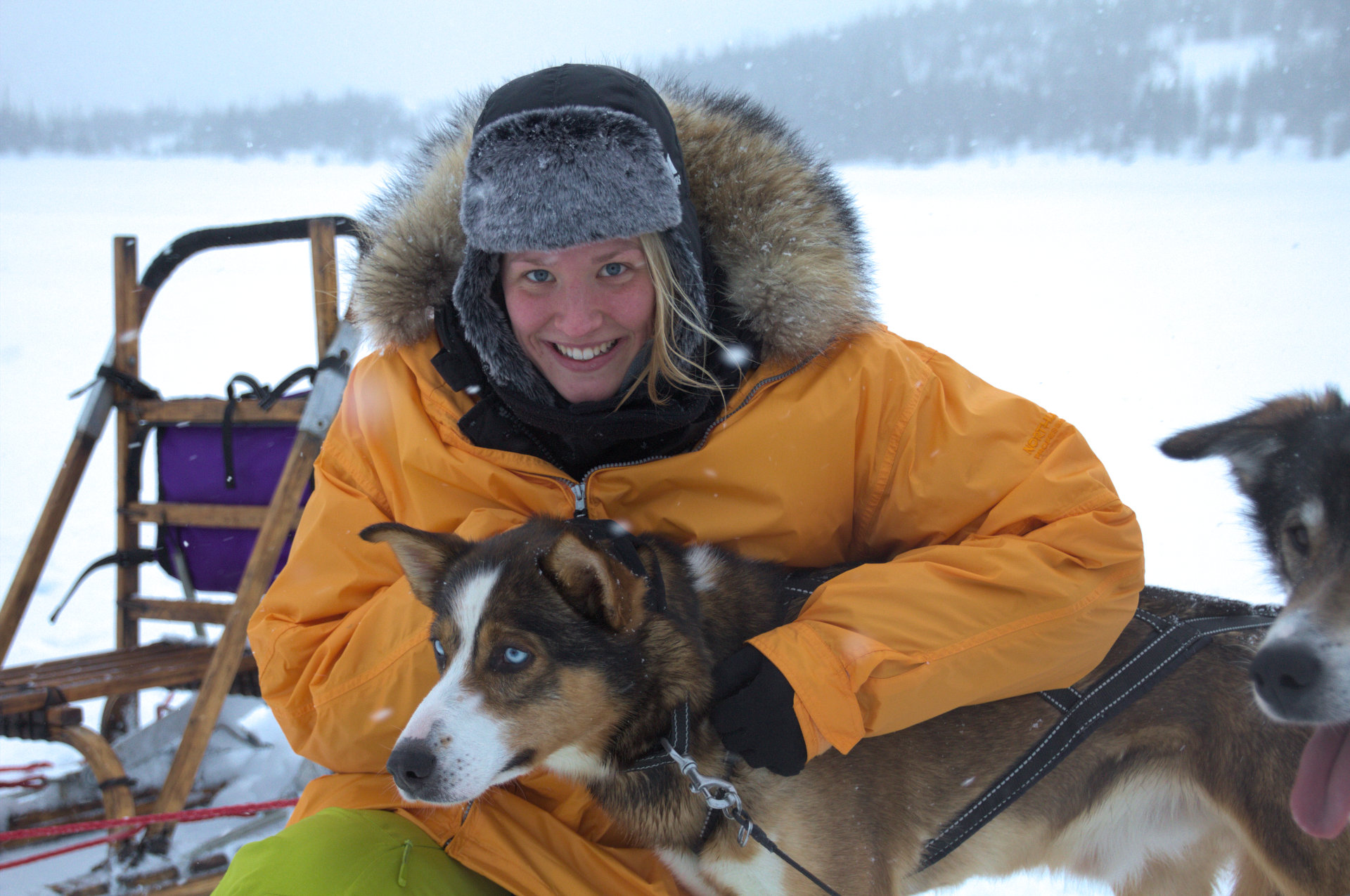 Tours of 2.5 or 4 hours are available. Both tours include a rest including coffee made on open fire or a lunch on the longer tour. All tours currently start from his base camp, an alpine farmstead at Vemdalen, approx. 1h 20 minutes drive from us. The long journey is worth it nevertheless, as reliable providers are hard to find. With this mucher you get reliable logistics, ethical husky husbandry and professional supporting during the tour.
Three adults or two adults with two children can ride on one sled. If there are 2 adults, there will usually be no other other person on the sled. If necessary, two sleds can be used.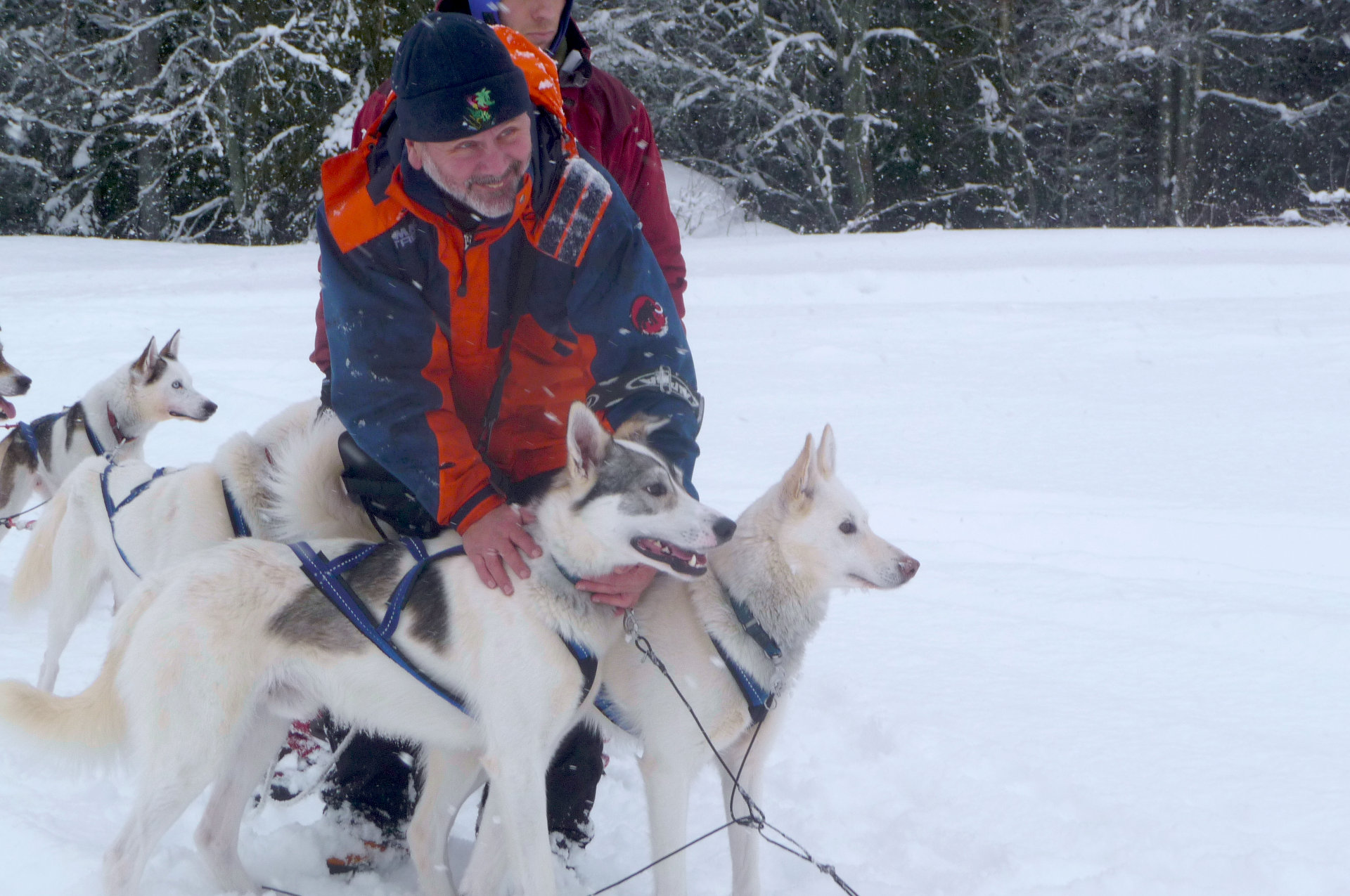 Preise Husky-Touren
2.5 hours tour: 150 euro per person incl. a coffee break, at least 2 persons
4 hours tour: 220 euro per person incl. warm lunch and coffee, at least 3 persons
Children under 12 years get a 50 % discount.
We organise (no commission taken!) your desired tour for our guests. For non-guests we charge a booking fee of 40 euro. Booking in advance is possible and recommended for high season. Payment in advance. 100 % refund up to 14 days before the start. From 14 days before the start the cancellation fee is 30 %. Less than 48 hours before the tour, the cancellation fee is 100 %. A bank fee of 15 euros will be charged for each cancellation.